Sizing Information:
All our bikini tops and bottoms offer minimal coverage, are unlined and are meant to be very sexy.
Our sizes purposely run smaller than a typical full coverage bikini so if in doubt order the next larger size.
Tie strings for all top sizes are the same length so you can order any size top from XXS to XXL depending on the amount of coverage you would like to wear.
The mini micro bottom panel size is always 2.5" in width for S, M and L.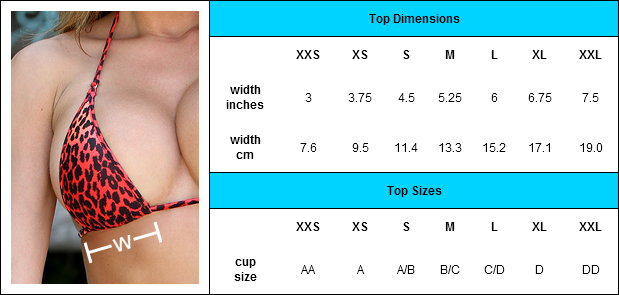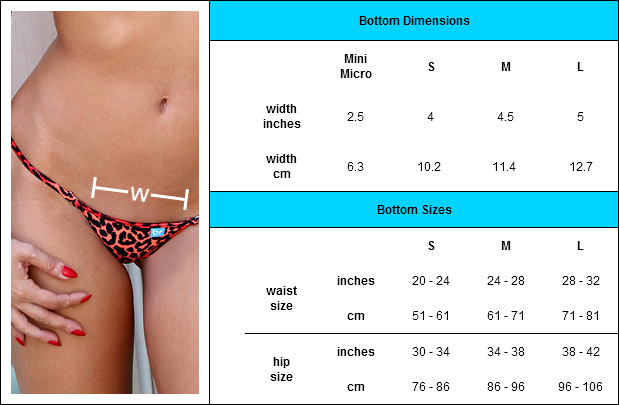 Care Instructions:
After each use hand wash in cold water with mild detergent. Never use bleach.
Squeeze excess water out and hang to dry or lay flat out of the sun.
Some colors may bleed when wet so don't mix light and dark colors when washing.
Hot tubs and swimming pools contain chlorine which may cause damage over time.
Tanning oils can also damage the fabric elasticity and rubber elastic over time.